Cloud digital video recording (Cloud DVR) has long been marketed to pay TV operators as a solution to supplant aging set-top box DVR architectures, with the main value proposition centred on cost savings and efficiency. While spending less money on set-top hardware and reducing maintenance truck rolls remain relevant considerations, many operators have begun to see network-based recording solutions in a different light. Increasingly, Cloud DVR is seen as a key tool in the fight to attract and retain subscribers, as well as grow video revenues. In this article, we will explore why Cloud DVR solutions are drawing renewed attention from Pay TV operators and how the latest solutions can deliver improved business results.
What is Cloud DVR?
Cloud DVR technology enables service providers to offer personalised video recording and storage services to consumers. In contrast to legacy DVR systems, which require set-top boxes or data gateways with embedded disk drives to be placed in each consumer's household, Cloud DVR enables users to record and store live TV content in the cloud using network-based servers and storage. Because content resides in the network, rather than the home, consumers can play, pause, and restart recorded video content on any of their connected devices, not just the TV tethered to their local DVR box. Cloud DVR enables video recording services to be available to the full range of viewing devices, which includes standard TVs, smart TVs, tablets, mobile devices, digital media players and gaming systems. Users can even place shift viewing, starting playback on one screen and resuming on another, giving them complete freedom to watch however, wherever, and whenever they want.
Why Cloud DVR?
As competition in the pay TV services market continues to grow, traditional operators have returned to live TV services as a key area of differentiation versus online outlets, which have concentrated more heavily on video on demand. By extension, operators' interest in Cloud DVR technology has heightened because of its ability to enhance the linear TV viewing experience and provide a more flexible way for consumers to enjoy live programming. The value propositions for Cloud DVR and linear TV are converging, as consumers have come to expect live services to natively incorporate time-shifted functionality. Sling TV's EVP summed up this message as he highlighted the launch of new cloud DVR services by saying, "Sling customers have been clear: they want more live news and sports, and they want a cloud DVR included at purchase."
Consumer interest in watching linear TV content such as sports, news, and primetime TV shows on a time-shifted basis and on new devices is helping to drive the adoption of Cloud DVR technology. While consumers have more entertainment options than ever, research shows that viewers continue to spend the bulk of their TV viewing time watching live and time-shifted TV services. According to market research from Omdia, roughly 75% of the total TV viewership across the US, UK and other major economies is derived from linear content viewed the same day or on a time shifted basis. On average, consumers are spending nearly 4 hours a day watching live and recorded TV, a figure that has been rising recently due to an increased number of people being homebound during the COVID-19 pandemic. European operator SKY, for example, reported 30% growth in viewership across their live and time-shifted TV services amid the ongoing global crisis.
In addition, video advertising stakeholders have begun to recognise the value of Cloud DVR services to boost ratings and drive higher ad revenues. Nielsen reports that primetime TV shows see audience growth as high as 65% or more due to time-shifted viewing. Some shows, for example ESPN's "The Last Dance" documentary about NBA legend Michael Jordan, have seen even loftier increases - as much as 169% versus their premiere screening. The impact of Cloud DVR becomes even clearer when you dig deeper into the demographic data. Millennials, individuals aged 24 to 39, are twice as likely to cut the cord in favour of online services versus traditional pay TV. However, this same age group now spends roughly 55% of their TV viewing time watching content after it is already aired. This showcases how important Cloud DVR is to service providers and advertisers interested in keeping millennials engaged and contributing to the success of their business.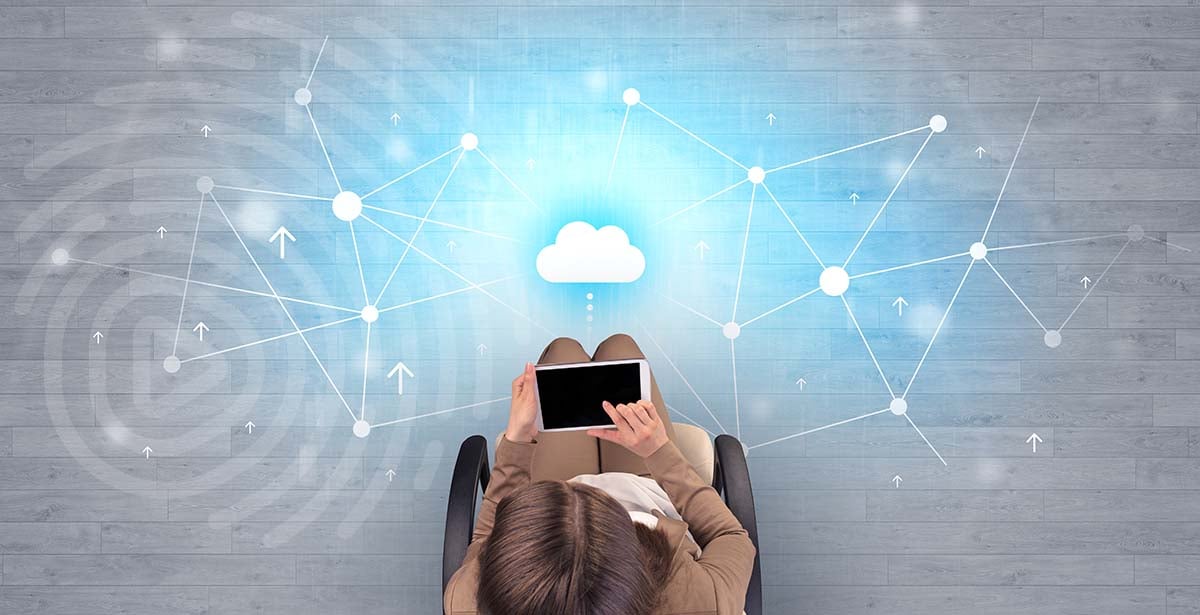 What is the Cloud DVR growth opportunity?
According to tech research firm Technavio, the Cloud DVR market will grow by $6.35B between 2020 and 2024, achieving a year-over-year growth rate of nearly 21% during this period. Video operators seeking revenue growth are positioning themselves to tap into this market to boost their video revenues and improve margins.
The Cloud DVR market will grow by $6.35B between 2020 and 2024
Improving Cloud DVR Revenues
In the face of rising content costs, generating new revenue is critical to ensuring video businesses remain healthy and robust. Some examples of how video operators can generate additional revenue and capitalise on the growing market for Cloud DVR include:
Many operators are interested in generating more revenue from the streams they already deliver by monetising them with personalised advertising. Until recently, the focus has primarily been on digital ad insertion for live services, however some operators have begun exploring ad insertion models for cloud DVR content. Cloud DVR lends itself well to ad replacement opportunities because a substantial portion of the ads in recorded content become stale over time. Stale ads are those that advertise events or promotions that are time sensitive, for example highlighting a sale that aligns with a specific holiday. Once the holiday passes, the associated advertisement is no longer relevant or valuable. By negotiating time-shifted advertising rights, operators can replace these stale ads with more relevant ads that generate incremental revenue. One approach being pursued is to implement Programmatic TV (PTV) advertising solutions that automate the ad sales and insertion process. PTV ads are sold at an individual stream level. Because they are highly targeted and contextual, influenced by the consumer's interests, viewing device, time of day, location, and other factors, they can generate substantial price premiums for operators. It is common to see as much as a 50% price premium or more for programmatic video ads versus traditional TV advertisements. Additionally, programmatic workflows are machine-to-machine, which means the cost to insert ads is very low, which helps operators to boost their video business margins.
Upselling service add-ons is another way pay TV operators are boosting video revenues and unlocking fresh value from Cloud DVR deployments. Many operators that launched cloud DVR services marketed them in similar ways to legacy DVRs, offering customers a fixed set of features based on the customer's tier of service. These days, Cloud DVRs are more flexible, allowing each consumer's service to be personalised according to their needs and budget. Upsell approaches that take advantage of this flexibility include:
(2) Selling storage and recording capacity add-ons:
The latest Cloud DVR solutions allow storage and simultaneous recording capacities to be adjustable for each consumer. Operators can upsell incremental capacity to users in exchange for a monthly service fee, just as companies like Apple and Google sell cloud storage. As a side benefit, when consumers store a larger amount content in their personalised Cloud DVR archives, the overall service offering becomes stickier, helping to reduce subscriber churn for bundled TV and high-speed data services.
(3) Offering intelligent ad skipping:
According to ad agency UM, consumers in the UK and US prefer to skip ads when possible. In fact, users skip ads more than 50% of the time when ad skipping functionality is available. If monetising Cloud DVR content with ad replacement is not an option due to rights issues, upselling intelligent ad skipping capabilities is an alternative way to boost monthly service revenues.
(4) Charging for device activation:
US broadband households are projected to have an average of 20 connected devices by 2025 according to Parks Associates research. That represents almost twice the number of devices they have today. 5G also promises to accelerate the adoption of new video capable devices. According to an industry outlook by Deloitte's telecommunications practice, once 5G is widely deployed, "we're going to see an explosion of connected devices in the home — and in your car and on your body." Operators running Cloud DVR services can generate additional revenue by charging consumers a set-up fee to attach these new devices to the service and add-on fees to enable advanced functionality on each.
(5) Upselling storage duration:
To limit storage costs, Cloud DVR services often cap how long content can be stored. YouTube TV, for example, offers unlimited storage but caps storage duration to 9 months. To generate additional revenue, operators can charge a fee to customers that want to extend archival durations or alternatively allow customers to buy the content from a retail partner or content owner to generate royalties.
Summary
In conclusion, as the battle for subscribers heats up, operators are looking for more than just cost savings from their Cloud DVR solution. Cloud DVR technology must help operators win new subscribers in the face of rising competition, keep consumers engaged and entertained with personalized features, and ultimately, generate higher revenues by supporting revenue generation and upsell opportunities. Fortunately, the latest Cloud DVR solutions are up to the task, offering the flexibility and advanced features operators need to be successful.
Further Reading